Your Local Experts.
Elders Merredin has been serving the local community for 55 years.  We sell properties in the Eastern Wheatbelt and beyond covering the Shires of Merredin, Yilgarn, Kellerberrin, Bruce Rock and Narembeen also Nungarin, Mukinbudin and Trayning. The properties sold range from Family homes to Rural broad acre farming properties.  The area is justly famed for its community spirit and great rural lifestyle and we're just as passionate about it as our clients.
Read more
Our team has won a number of awards, including:-
Branch Awards for 2013, 2014 & 2016.
Will Morris – No 1 Residential Salesperson in WA for 2013, 2014, 2015 & 2017.
Will Morris – No 2 Residential Salesperson in WA & National for 2016.
Will Morris – No 5 Residential Salesperson in WA for 2018.
Will Morris –  No 3 Residential Salesperson in Australia for 2017.                   Will Morris – No 4 Rural Salesperson in WA for 2018.
Will Morris – Elite Award for Sales Excellence for 2013, 2014, 2015, 2016, 2017 & 2018.
Elders Merredin doesn't just reside within Merredin – we're an active member of the local community.  You'll find us involved in many sporting and community groups by either playing, umpiring, coaching and sponsoring these groups.  Elders Merredin sponsors the local Cancer Foundation fundraiser held annually and we also hold a bi-annual Client night/fundraiser with funds in the past being paid to RFDS, St John Ambulance and Diabetes Australia.
With 55 years of local experience and specialist real estate knowledge, Elders Merredin can help you through every step of preparing and marketing your property for sale.
We'll advise you on what price range you can expect, how to style your home, what the best method of sale is for you and answer any other questions you may have.  We maintain a database of interested buyers so we can match your property with its new owner quickly and efficiently.
Elders offers a wealth of experience when it comes to solving your Real Estate puzzle! Our team of Will Morris, Andrew Peters and Kathy Beilken in Merredin along with Peter Sippe in Mukinbudin are the complete one stop shop whether you are buying or selling.
Read more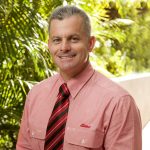 Elders Real Estate Merredin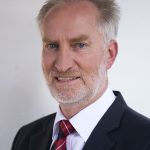 Elders Real Estate Merredin
Looking to sell or lease your property?
Want a full market appraisal of your property, plus comprehensive advice on how to buy or sell your home? Click here to contact one of our experienced local agents today.